} elseif(!is_front_page()) { if ( has_post_thumbnail() ) { ?> $thumb_id = get_post_thumbnail_id(); $thumb_url_array = wp_get_attachment_image_src($thumb_id, 'full', true); $thumb_url = $thumb_url_array[0]; ?>
} else { ?>
} ?>
Best Case Bankruptcy on AirDesk Legal
All law firms need to have consistent access to their cases and bankruptcy cases are no different. Petitions need to be filed, plans need to be made, and documents need to be created.
Because of this your law firm needs:
1. Access to documents and cases from one extremely mobile application
2. Confidence that your files and cases are securely stored
3. Ability to collaborate and access coworkers files with ease
4. Reliable servers that you can trust
AirDesk offers all of this and more, along with a virtual office
Benefits of Best Case Bankruptcy on AirDesk Legal
Benefits
Short Description
Securely access and work on legal documents with the mobility of AirDesk Legal.
AirDesk enables your firm's employees to securely access all their current bankruptcy cases and files while using the Best Case Bankruptcy software on a reliable remote system.
Efficiently collaborate on cases with others.
Work with others to file positions and work on calculations using the calculators and tools provided in Best Case Bankruptcy.
In house servers age and are at risk of failure. Our systems are state-of-the-art and are fully redundant. Your information is in good hands with AirDesk Legal.
Stop worrying about the security of your information. With AirDesk Legal, your documents are backed up to a secure off-site server, daily.
Make the move to a paperless office. With AirDesk Legal you can collaborate with others from anywhere. No more printing and passing stacks of paper.
Access Best Case Bankruptcy on the
AirDesk Legal Cloud
Best Case Bankruptcy on AirDesk
Accessing files in Best Case Bankruptcy with AirDesk Legal has never been easier. With AirDesk Legal you can access all your legal cases from any device with the mobility of AirDesk.
Learn More
What Clients Say
"Our firm wants to constantly be on the cutting edge of new technology to better support our clients and serve their needs. AirDesk Legal© is giving us the opportunity to take full advantage of cloud technology and maintain our leadership in the industry"
Oak
Craig Swapp and Associates
"By moving to the cloud, we've saved money and gained flexibility in ways we never imagined."
Ben
Smith Knowles Law Firm
"Now that we have experienced life in the cloud and the benefits it provides, we can never ever go back."
Michael
Wilson Deege Despotovich Riemenschneider & Rittgers
"The ease of use of the AirDesk® has increased our productivity and given us the peace of mind having a trusted company in charge of our day-to-day server maintenance. The ability to access our AirDesk across platforms and have the same experience each time allows us to be so much more efficient whether we're in the office, in court, or on vacation. It's "Spinal Tap" good!"
Sean
Law Offices of Williams & Associates, P.C.
"AirDesk® has been a fantastic change for our firm. Our ability to access ALL of our data from anywhere has been a great help and the iPad app turned my iPad from a glorified game console into an actual work machine. Both technical support and customer service has been phenomenal! I would highly recommend AirDesk to anyone considering a cloud solution."
Amy
Beyond Square One
"AirDesk® has been very responsive in assisting with registering users and addressing needs. Our business requires quick response to allow customers to provide timely production and delivery of products. AirDesk helps us do that. Great company to work with."
Dan
Biomet
"AirDesk® has made working in a virtual environment a pleasant experience. The support we receive is impeccable."
Crystal
Legal Services
"I have been extremely happy with the service and support from AirDesk®. Their proactive notification and prompt response to our changing business needs and support requests make them an extremely valuable partner to our growing enterprise."
John
SFL
"Rock solid! With over 25 years in the legal software business, best support I have ever experienced."
Andy
Time and Billing
"There are a myriad of technology choices these days with a growing number in the "cloud" space, but none compare to the easy-to-use, integrated, automated services and dedicated, knowledgeable, personal support that comes with the AirDesk® Legal solutions. Those are priceless benefits and of great value. Leader in its class!"
Sandy
FirmMatters
Cloud Computing Customer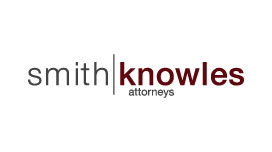 We Are Experts in Cloud Hosting Software for Law Firms
We know what law firms need
With AirDesk, your law firm's employees can work from anywhere with ease. Employees can access documents and projects from any device with an internet connection. Enjoy the benefits of Best Case Bankruptcy and improved work-life balance with AirDesk Legal.
if(!is_front_page()) { ?>
}?>